Why work with eXtra?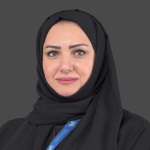 Salma Almubarak
Promotion Specialist
eXtra is a place where you're encouraged and motivated to do your best. Your hard work is always recognized. You learn a lot and you make friends for life. Life is short, work somewhere awesome; work @ eXtra!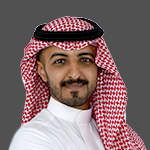 Hussain Al Juraib
HR Specialist
From HR Specialist Perspective eXtra gives me the opportunity to develop my skills in a professional way. Everyone in this company is willing to support as much as possible. eXtra Company is the perfect place to make me efficient and effective in my workplace.
Success stories
Our Employes

Haider A. Al-Shabaan
E-Commerce UX Assistant Manager
Mr. Haider Has over 14 years of experience in UX/UI design. He joined extra in Jan 2011 as a graphics designer, Now Mr. Haider becomes one of the leading members, in 2018 he gets promoted to UX Assistant Manager.
Vision
To be the leading retailer of consumer electronics, appliances and communication solutions in the region.
Mission
We enhance consumers L.I.F.E. by providing innovative quality products, services and solutions which meet or exceed our customers' expectations. Through collaborative relationships and driving operational excellence we will be mutually rewarded.
Values
Ownership - Excellence - Integrity - Teamwork